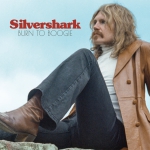 Products description
Dark, melancholic and deeply emotional. night music. solo music. headphone music.
Shoegazer drone blues? Reverberating space sounds, menacing loops, echo guitars and isolated sound swabs complete the soundscape. Brother Grimm's second album is another dark trip. The label for the genre drawer was quickly labeled "Haunted House Blues" and "Nightmares in Fuckmoll" seems a friendly description of his sound.
Customers who bought this product also bought the following products:


This Product was added to our catalogue on 29/11/2017.