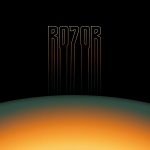 Produktbeschreibung
Claus Grabke ist einer, der das, was er macht, mit vollem Herzen und voller Ueberzeugung betreibt. Egal ob als Skateboarder oder als Musiker. Ein Perfektionist, getrieben von dem Glauben, das Richtige zu tun. Jemand, der sich, seine Band, seine Freunde und Umwelt begeistern und antreiben kann. Wer einmal mit ihm gesprochen hat, weiss wovon ich spreche. Als Skater fast schon eine Legende, ein Profi, ebenso als Musiker und als Produzent. Zwangslaeufig, dass seine Alben mittlerweile von ihm selber produziert wurden. Jeder Ton, jedes Geraeusch, jedes Wort auf diesem Album ist ihm wichtig und er kann darueber stundenlang dozieren und alles hat eine Geschichte. "Dead Hippies Sad Robot" war nach THUMB und den ALTERNATIVE ALLSTARS sein Neubeginn unter eigenem Namen. Ein Doppelalbum, eine Seite Rock, eine ruhig, getragen, fast filmisch.
Kunden, die diesen Artikel kauften, haben auch folgende Artikel bestellt: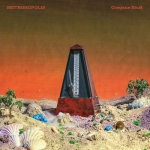 Das siebte Album von Coogans Bluff, wenn man das Live-Doppel-Album mitzählt, ist erneut eine Weiterentwicklung des Bandsounds. Irgendwo zwischen Krautrock, Progressive, Fusion, aber auch Spacerock, Psychedelic oder Bluesrock.
TRACKLISTING:
Gadfly
Sincerely Yours
Zephyr
Hit And Run
Creatures Of The Light
Soft Focus
The Turn I
The Turn II

CD in Jewelbox, mit 12-seitigem Booklet, dickes Glanzpapier mit exklusiven Bildern von Ed Templeton.
10 Songs.
Diesen Artikel haben wir am 15.02.2013 in unseren Katalog aufgenommen.