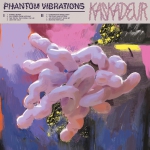 Produktbeschreibung

Herausfordernd, durchgeknallt, auffällig, anders… und dennoch hörbar, eingängig und einfach gut!
Ein Israeli trifft einen Holländer in Berlin und sie machen Musik. Was vor einem Jahr noch wie ein schlechter Kneipenwitz klang oder sich nach Berliner Hipster Karriere der 90er anhörte, entwickelt sich immer mehr zu einem der spannendsten Musikprojekte der Hauptstadt.
DEAD KITTENS sind,… Noiserock mit Melodie? Avantgarde Core? Postpunk ohne Rückspiegel und ohne Retro-Patina? Ihr Sound ist aktuell und zeitgemäß, ohne einer Szene allzu nahe zu stehen. Das hat DIY Charme, weil es DIY bis zum Exzess ist. Learning by doing, creating by playing. DEAD KITTENS sind voller Spielfreude. Aber gleichzeitig wütend und kritisch. Das ist hochemotionaler, rasiermesserscharfer, aber vor allem polarisierender und alles in fragestellender – okay, let´s call it - Punk.
Ein Album, das auch in Artwork, und in den Texten viel bietet und Tiefe zeigt.
Digipack, 12seitiges Booklet mit Texten, 15 Tracks.

Tracklisting:
When Will The Sun Die
A Subtle Form Of Torture
I Pretend I Don´t Pretend
Middle
Quit Qutitting
Break The Lull
Things I Heard or Thought at One Point In My Life
All My Senses Are Gone
I'll Change My Mind
Plastic Bombs
Unbaptized Babies
Strife
Sick
I Am Not A Ghost
I Don`t Wanna Die Tonight
Kunden, die diesen Artikel kauften, haben auch folgende Artikel bestellt:

Dead Kittens - Pet Obituaries (Digipack mit 12 seitigem Booklet)
Zeitgemäßer Punk (?) voller unerwarteter Elemente. Es wird gepöbelt, geschwitzt und geschimpft und dennoch sind alle immer happy, happy, happy.
Diesen Artikel haben wir am 25.04.2019 in unseren Katalog aufgenommen.