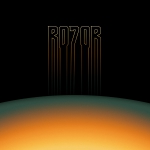 Products description
DIRTY SOUND MAGNET venture a new beginning with "Western Lies" and present a second debut. A wild album was created fresh, unbridled and full of ideas. A perceived debut album, but recorded in blind understanding of years of cooperation. After their frontman and singer could no longer keep up with the band's speed and demands, the trio started again.
From Zeppelin to Ty Segall
The trio, with their impressively filigree instruments, had to rethink and reinvent themselves. The old comparisons with Led Zeppelin and Hendrix are forgotten, but the instrumental delicacy and versatility has not been lost, a new, unique way of songwriting has been added. Psychedelic guitar sounds fly through the room. Wahwahs, phasers and echoes duel and polyphonic chants are skilfully arranged. The boundlessness of bands like Primal Scream, Smashing Pumpkins and Ty Segall was absorbed.
A band that is difficult to classify stylistically, somewhere between retro, 70s psychedelic and the vague term indie rock. "Creative Rock". That's a new word but we like to call our music that." An incredibly exciting and versatile album.
This Product was added to our catalogue on 02/05/2017.