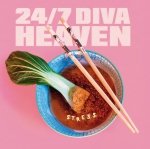 Products description
The noise rockers Harmful have been a real constant for a long time. With Sis Masis, they didn't make it any easier to classify. Frontman Aren Emirze discovered his Armenian roots for the first time and delicate influences in melody and with his own samples turned the usual hard songs into something unique. Melody lines from "Interiors" or "The Dredge" as well as delicate oriental sound sprinkles are new in the sound cosmos. What had a much deeper impact, however, is the producer Kurt Ebelhäuser (Blackmail/Scumbucket), who was able to bring his own feeling for melodies and melancholy to Harmful and presented the band in a much more accessible way.
While tribute was paid to old noise heroes like Helmet in the past, Blackmail, Slut or Miles are now the influences that are clearly recognizable on the outstanding song "Art Of Rebellion". This song alone is worth every penny.
Customers who bought this product also bought the following products:
This Product was added to our catalogue on 11/02/2013.