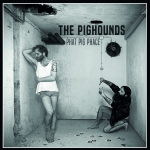 Produktbeschreibung
Das vierte Album (ihr drittes auf Noisolution) kommt als CD im schicken Digi Sleeve, plus 12 seitigem Booklet, inklusive Texten.
Das Trio aus Winterthur ist zurück. Ein feistes, ruppiges und zuckersüßes Stück Rock, Punk, Grunge,… Der unverkennbare HATHORS Sound kratzt wie eh und je, ist aber neuerdings verpackt in neonfarbigen Plüsch -- mit Schleife!
.
Tracklisting:
Where Were You
It Takes Forever
Sleepwalker
Disaster
Rock This Town
The Valley
Give It Away (For Her)
The Less You Know (The Better it feels)
Loose Ends
Revolver
Apathy
Kunden, die diesen Artikel kauften, haben auch folgende Artikel bestellt:

BLACK LUNG - "Ancients" - CD (im Digipack mit 8-seitigem Booklet incl. Texten)



Ihre Alben STREETLIGHT (2002) und GHOST NOTE (2003) sind nach 13 Jahren erstmalig wieder erhältlich. Als Doppel CD im hochwertiger Fan Edition im 8-seitigen Digipack mit 20 seitigem Booklet und 4 Bonustracks!

Schwarzer Hipster Rucksack mit mega stylishem Noiso-Aufdruck in silbergrau.
Be the nice catest cat in town...
Diesen Artikel haben wir am 29.04.2020 in unseren Katalog aufgenommen.