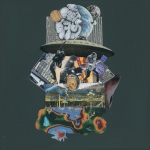 Products description
HODJA is boiled down, black Rock & Roll. Gospel, soul, voodoo. Cut up by a guitar that would please Mr. Spencer. A guitar that scratches, moans and screams its attacks. Not surprising that HODJA's family tree is deeply rooted in New York soil.
HODJA is anarchistic, wild, unbridled and free. Detached from the hip music business, from scene police and other guidelines. The fact that the Danish hippie state "Christiana" is another part of the band's vita alongside New York leaves no one astonished. This is where this album was recorded.
Customers who bought this product also bought the following products:
This Product was added to our catalogue on 25/04/2015.