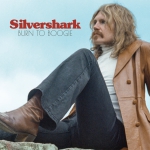 Products description
Hot Gossip bangs and bangs from every corner. That's why it's not an easy task to categorize what the band from Italy actually does musically. Is that punk or garage rock, alternative or rather wave? Well, you could say the best of everything and this is combined on the album "Angels". Even if the trio is reminiscent of Franz Ferdinand, the overall work of art sounds a bit rougher and fresher. Yawning emptiness is not to be feared with the songs of average and in musical variety the good piece rumbles away cheerfully. The band is a hit live.
Customers who bought this product also bought the following products:
This Product was added to our catalogue on 15/02/2013.