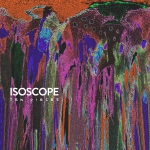 Products description
Not only because Lee Hollis - singer of the Spermbirds, 2Bad and last but not least author and presenter of delicious dontjes - sings with Steakknife, this stylish association from Saarbrücken is a remarkable band. First, because they have cultivated dirty punk rock like nobody else in this country. Second, because they only know one pace. Thirdly, because Steakknife are unmistakably Steakknife, even after several medium-sized crises and various line-up changes. You may or may not like it, but there's no doubt: Their third album doesn't detract from that either. Songs like "I Hope My Girlfriend Thinks I'm Cool" and "Amp Of God" make it clear what rocking and steakknife is all about: keeping your composure in all situations! Even if your dad is a cop. As far as persistence in sound and attitude goes, Steakknife ranks alongside types (which by no means mean the gender of the performers here) like the Cramps or the Ramones.
Customers who bought this product also bought the following products:
This Product was added to our catalogue on 08/02/2013.