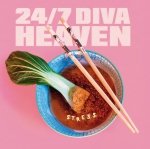 Products description
Second album within a year. Matured, evolved and still maddeningly dangerous and idiosyncratic. The result? Countless cover stories and one of the most appreciated rock albums of 2010.
THE PICTUREBOOKS have ideas and implement them. They work on it, they spend months almost day and night working on how to implement their own ideas and record them on tape. Every note seems intended, thought through and lived. Every setting is feverishly tweaked, amplifiers are modified and tried out, microphones are carried around to capture the right, different sound. It's the details that draw you into the album. More intimate and almost introverted, different than their euphoric, wild debut and yet a logical second step. Lascivious, feverish, danceable and full of new colors. References to all decades of rock music. Self-confident and a flagship of the German music landscape and a hope for international success.
Customers who bought this product also bought the following products:
This Product was added to our catalogue on 02/12/2012.