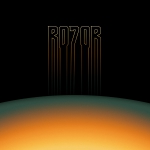 Products description
The third album and what a!! After the first two albums, everything was reconsidered and questioned. The trio has become a duo. Musically slimmed down, reduced and all ballast thrown overboard. Guitar, drums, vocals. Trible-like rhythms drive forward endlessly. The sound is dark, powerful, deep and menacing. The skeleton is blues, primal and shamanic. In an endless process, ways were sought to record this band's own vision in the studio and in the adjacent garage. And the band found their own sound! Comparisons limping and stumbling. This has nothing to do with the bluesy duos that are currently being celebrated in the media. No White Stripes, no Black Keys, no Royal Blood or DFA1979. A quality of its own, a version of THE PICTUREBOOKS of its own. It's not surprising that the band is firstly celebrated in the USA and from there comes back to Germany, Europe, France, England, Holland, Spain... endless tours and a great album in their luggage: IMAGINARY HORSE. Here as CD in DIGIPACK.
Customers who bought this product also bought the following products:
This Product was added to our catalogue on 24/09/2014.