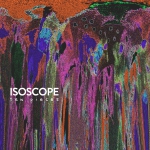 Products description
"Prinzessin Tedymett" is the continuation of the Chaika 21/16 universe. The madness goes into the second round. Between underground and concert hall, between metal, jazz and squeakers. TSCHAIKA 21/16 has grown into a trio and has upped the "ideas per second" again. Rhythmically even more complex, the sound more sophisticated, melodic, driving, versatile, more vocals, more trumpets, more more...
Customers who bought this product also bought the following products:
This Product was added to our catalogue on 17/05/2021.