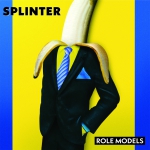 Produktbeschreibung
4 Vinyl Alben von HODJA plus Gym -Bag!
Ein schöner Rucksack mit vier Hodja Alben
"The Band" in der 180Gr Remastered Version
"Halos" plus Poster
"The Flood" plus Poster
"We Are The Here And Now" Rotes Vinyl

Die Komplettversorgung für Hodja Neuentdecker oder Hardcore Fans!! Nur wenige Bags auf Lager.

Kunden, die diesen Artikel kauften, haben auch folgende Artikel bestellt:
Diesen Artikel haben wir am 21.02.2022 in unseren Katalog aufgenommen.