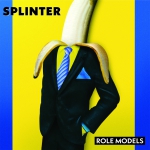 Produktbeschreibung
Das Trio aus Baltimore wurde anfangs noch als Seitenprojekt von
The Flying Eyes
vorgestellt, haben sich die Drei nicht nur in Sound und Stil freigeschwommen, sondern sind mit ihrem unverkennbaren Stil ein Highlight der Szene geworden. Bei uns nun schon ihr drittes Album und vergessen wir nicht die grandiose limitierte
Split 12" mit NAP
.
Das VISIONS Magazin attestiert dem Sound eine "NICK CAVE-Atmosphäre und schwarzen, melancholischen Soul im Stil von THE AFGHAN WHIGS" und trifft damit ins Schwarze. BLACK LUNG sind dunkel und doch haben ihre Songs einen gewissen Hauch Pop. Majestätisch erhaben, voller Soul, voller Verzweiflung und Größe. Das CLASSIC ROCK Magazine beschrieb schwärmte davon, dass "BLACK LUNG quasi aus dem Nichts heraus ein beschwörendes Klangbild erschaffen, in dem alle Zutaten auf wundersame Weise zusammenwirken und einen Sog erzeugen, der Stoner Rock, Grunge und Doom in sich vereinigt, aber keinem der Drei den Vortritt lässt".
Das neue Album "Ancients" wurde übrigens wieder von JAWBOX-Frontmann J.Robbins produziert, der wieder einmal zum Bass griff und dem Sound noch mehr Tiefe gibt, transparenter und vielseitiger werden lässt.

Tracklisting:
Mother Of The Sun
Ancients
The Seeker
Voices
Gone
Badlands
Vultures
Dead Man Blues
Kunden, die diesen Artikel kauften, haben auch folgende Artikel bestellt:
Diesen Artikel haben wir am 04.02.2019 in unseren Katalog aufgenommen.