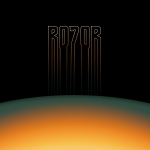 Produktbeschreibung
BROTHER GRIMM legt sein drittes Album vor und lädt erneut ein, in seine dunkle, faszinierende und einzigartige Welt. Es bleibt bedrohlich, schwer und dunkel. Es nimmt den Hörer komplett ein, verschlingt ihn oder spuckt ihn am Ende ungeliebt wieder aus. Auch wenn der Bruder diesmal neue Farben angerührt hat und optisch die dunklen Welten der Vergangenheit verlassen hat. Auch wenn diesmal der Bandcharakter weiter ausgespielt und auch auf Tour gebracht wird. Es bleibt unverkennbar und einzigartig BROTHER GRIMM.

Da hören manche New York Noise, andere den post-apokalyptischen Drone-Blues oder kreiren neue Gefühl-Genres wie "Geisterhausblues" oder "Albträume in Fuckmoll". Da muss man erstmal drauf kommen, aber unpassend ist anders.

Tracklisting:
The Ocean
The Smell Of Cheap Perfume
Broken Glass
Open Doors, No Stars
Who´s Calling
On Flatlands, On Sand
Get Up
Chicories And Crown Antlers
Kunden, die diesen Artikel kauften, haben auch folgende Artikel bestellt:

Brother Grimm - King For A Day - Cool For A Lifetime - LP mit Poster

Brother Grimm - Home Today, Gone Tomorrow (plus Poster und Downloadcode)
Tracklisting:
A Letter to Bob
Sharp´s The World
The Black LLodge
Echoes
Aloha
Born Under Punches
Still Afraid Of Germany
Home Today, Gone Tomorrow

Diesen Artikel haben wir am 12.01.2021 in unseren Katalog aufgenommen.