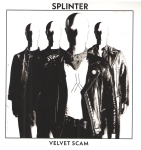 Products description
Genepool don't like it easy. The constant change is a constant part of their music. Genepool are neither a band nor a one-man project - since 2001 the band name has set the direction. Back then Paco, Thilo and Guido (Scumbucket, Intern, Friendship Society) got together and Jack Letten (Smoke Blow) became something of the (black) soul of the group.
The fifth album "Ssendung/Signale" stands for cold, dark pop songs and big melodies, more and more electronics are opposed to wave, punk and pop. An album that was created in late-night studio sessions and transfers exactly this atmosphere into the songs.
Customers who bought this product also bought the following products:
This Product was added to our catalogue on 13/02/2013.