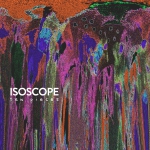 Produktbeschreibung
Vielleicht gehören HATHORS zu den besten Grunge Bands, diesseits des Pazifiks. Zumindest würden sie in einer Sammlung zwischen SupPop und AmRep Alben nicht weiter auffallen. Stilsicher von Beginn an, was dieses Trio schon auf seinem Debut Album (veröffentlicht auf Headstrong Records) von 2011 beweist. Auf dem Longplayer kann man schon alles erkennen, was die drei Schweizer drauf und in den beiden Folgealben verfeinert haben. Zu Beginn ihrer Karriere waren die Winterthurer noch etwas melodiöser, etwas weniger aggressiv, aber sonst ist alles in den schwarzen Rillen zu finden, was man auch heute an der Band so schätzt.
Wir haben nur wenige Exemplare !!!
1 Holy Shit
2 Pretty Kill
3 Keeping Secrets
4 Hula Rock
5 Because It Hurts
6 Delusion
7 To Each His Own
8 Walking On A Thin Line
9 The Lonely Road
10 Plastic Toy
11 Sega Boy
12 Light A Match And Burn Us Down
Kunden, die diesen Artikel kauften, haben auch folgende Artikel bestellt:
Diesen Artikel haben wir am 01.11.2017 in unseren Katalog aufgenommen.