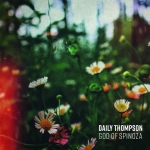 Products description
This band never had a master plan. But maybe that's exactly her secret, which makes her sound so unique and special.
The media reactions from the metal, rock and alternative scene were already extremely positive for the debut and quickly made the trio an insider tip.
Now the second album is coming with "Ausklingt", which indeed sounds as if the three have completely let go of everything and are floating in their own soundscapes. An album that presents a mixture full of joy of playing that doesn't seem completely unusual, but clearly positions itself with its own and recognizable sound.
Customers who bought this product also bought the following products:
This Product was added to our catalogue on 22/09/2019.