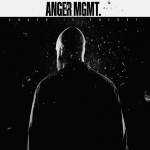 Products description
Fresh and borderline. Melodic, riff-heavy, heavy and compact. An album. seven songs 43 minutes. Even after 22 years, Samavayo put an exciting album on the table that can surprise.
Musically, the record differs audibly from its predecessors: more heavy, more prog, a lot of rage and a pinch of punk, polyphonic Alice In Chains vocals and last but not least, splashes of color are added by an illustrious group of guests who visited the studio and for SAMAVAYO contributed unusual solo parts: Igor Sydorenko (Stoned Jesus), Tommi Holappa (Greenleaf, Dozer), Nick DiSalvo (Elder) and Willi Paschen (Coogans Bluff) didn't take long to ask.
Customers who bought this product also bought the following products:
This Product was added to our catalogue on 01/06/2022.