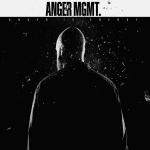 Products description
Soul, retro rock, funk, disco... A nod to the dance floors of the late 70's.
Because this shit Corona never ends. Clubs and dance floors have been swept empty. The weekend is disenchanted and Saturday Night Fever is long gone. Concerts, clubs and parties sound like vocabulary from another time. And right now SILVERSHARK swam in with an elegant hip swing and laid down an album that glittered like a disco ball and celebrated the weekend. "Friday night my pants are tight... and I feel alright."
Wrong time? Against the trend? SILVERSHARK is hardly wrong when mighty Dave Grohl and his project Dee Gees hit the same line and pay homage to the Gibb brothers with a head voice.
Customers who bought this product also bought the following products:
This Product was added to our catalogue on 21/12/2021.