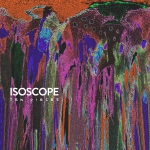 Products description
Far away from hip styles and trends, they pack scratchy soul, 60's pop appeal and rock into groovy vintage sounds.
The band from Carouge - a suburb of Geneva - clearly expresses with the artwork that it's about "inner values". It's only when you open it that you see the color... and at the same time the band on a porch in the southern United States. In Nashville, with the help of Andrija Tokic, not only the photo but the whole album was taken. Among other things, he also produced ALABAMA SHAKES or BENJAMIN BOOKER, which also gradually brings us closer to the world of THE ANIMEN musically.
They know how to write grandiose songs, to ensnare their listeners and to cheer in one catchy tune after the next. Always thrown boldly, full of fractures and open wounds. Wrong hit potential galore with that certain outsider charm. With all the smoldering pop appeal, the black and white aesthetics and a penchant for understatement always remain: band name on the cover. album title. That's it!
Customers who bought this product also bought the following products:
This Product was added to our catalogue on 09/12/2015.