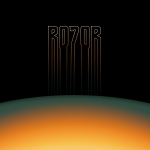 Products description
The Pighounds - Phat Pig Phace ( 140g Black Vinyl, Lyric Sheet, DLC)
"Phat Pig Phace" has grown musically, has become "phater", more aggressive, louder, bigger and above all more willing to experiment. THE PIGHOUNDS are only two, but feel like four drummers and eight guitarists. They are more punk, hardcore and grunge than blues and rock. An album full of anger, but also joie de vivre and energy.
Customers who bought this product also bought the following products:

Daily Thompson - Live At Freak Valley Festival 2022 - LP (Strictly limited Edition) plus Poster
This Product was added to our catalogue on 08/11/2022.