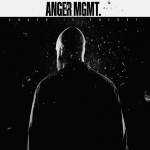 Produktbeschreibung
The Pighounds - Phat Pig Phace (CD im 8-seitigem Digipack mit allen Texten)

"Phat Pig Phace" ist musikalisch gewachsen, "phater" geworden, aggressiver, lauter, größer und vor allem experimentierfreudiger. THE PIGHOUNDS sind nur zu zweit, aber fühlen sich an wie vier Schlagzeuger und acht Gitarristen. Sie sind mehr Punk, Hardcore und Grunge als Blues und Rock. Ein Album, das voller Wut, aber auch Lebensfreude und Energie steckt.

Ein schönes und aufwändiges CD Digipack, mit allen Texten.
Kunden, die diesen Artikel kauften, haben auch folgende Artikel bestellt:
Diesen Artikel haben wir am 04.11.2022 in unseren Katalog aufgenommen.