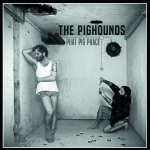 Produktbeschreibung
Nach "Flying To The Stars" nun ein Zwischenstopp in "Metronopolis". Das Siebte Album der Band, wenn man ihr Live-Doppel-Album dazu rechnet.
Von Album zu Album nehmen neue musikalische Bestandteile an Gewichtung zu, andere werden kleiner, unbedeutender oder verschwinden völlig: Krautrock, Progressive, Fusion finden wir auf den Flugrouten, aber auch Spacerock, Psychedelic oder Bluesrock. In alten Kursbüchern liest man gar von Stonerrock, Funk und Heavy.
Doch es blieb immer erkennbar COOGANS BLUFF. Eine selbsterklärende Band, die sicherlich retro-rockt, aber frisch, zeitgemäß und vor allem eigenständig klingt. Eine Band, die sich selbst als Referenz nennt. Und "Metronopolis" ist ihr nächster Stopp im Rock-Universum.
TRACKLISTING:
Gadfly
Sincerely Yours
Zephyr
Hit And Run
Creatures Of The Light
Soft Focus
The Turn I
The Turn II
Kunden, die diesen Artikel kauften, haben auch folgende Artikel bestellt: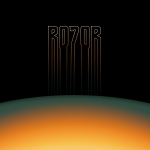 Rotor - Sieben - Rotor - Sieben - CD (4 seitiges Digipack)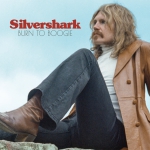 Silvershark - Burn To Boogie - CD (8-seitiges Digipack)
Soul, Retro Rock, Funk, Disco... Eine Verneigung vor den Tanzflächen der späten 70er Jahre.
Diesen Artikel haben wir am 11.12.2019 in unseren Katalog aufgenommen.