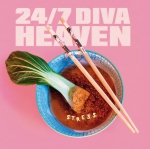 Products description
Daily Thompson - Oumuamua - CD in digisleeve with 8-page booklet
Their fourth album, the first on Noisolution.
A band that has established itself over the years and has earned its place in the international alternative rock and stoner-psyche scene.
If you read old reviews, you will find the band in other drawers. Indie-inspired guitar-based noise rock. Desert blues. Fuzzrock, stoner, space or hard rock.
The fact that this band has quality and has become a fixture in the alternative rock scene has long been carved in Stone (r). There was adulation from all sides. Their new album brings the tried and tested mix of the trio and surprises with new strengths. In addition to their sophisticated songwriting and a feeling for sounds, the band is increasingly distinguishing the "double lead vocals" and since "female vocals" of this degree of severity are rare enough in rock, this is another unique selling point.
Tracklisting:
She´s So Cold
Sad Frank
On My Mind
Slow Me Down
Half Thompson
Cosmic Cigar (Oumuamua)
River Of A Ghost (Unplugged)
Zeit: 50:27 Minuten
Customers who bought this product also bought the following products: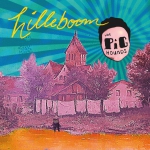 The Pighounds - Hilleboom - CD (8 Panel-Digipack) is an eleven-track series of Smash hits. It crashes, rumbles and rocks and the two (yes, a duo!!) blast us with catchy three and a half minute songs. Hit after hit. Grunge, punk or 90s alternative rock. Somewhere between Dr. Grohl & Mr. White. "Hilleboom" is an eleven-track series of smashing hits.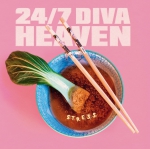 This Product was added to our catalogue on 05/08/2020.