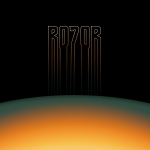 Products description
Between hard drives and tube amps.
Dazerdoreal is dark, heavy dance music. Post-Trip-Hop, apocalyptic, creeping and yet bright sunshine always flashes through the dark clouds of sound. Atmospherically shaped by Tricky's "Maxinquaye" as well as by Black Sabbath and the early Peter Gabriel.
Aydo Abay and Mario Matthias, 2/4 of BLACKMAIL's Koblenz indie heroes, go completely different ways here. A fascinating, state-of-the-art sound project... Chapman stick, guitar, lots of electronics. Trip hop, groove, beats...
Customers who bought this product also bought the following products:
This Product was added to our catalogue on 11/02/2013.