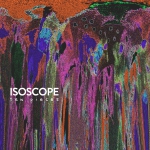 Produktbeschreibung
HODJA ist New York mit einem Hauch Kopenhagen und einer Prise Wismar. Eine Mixtur tiefschwarzer amerikanischer Musik mit europäischem Esprit. Ihr Voodoo-Garage-Blues verschmilzt mit Punkrock, Gospel, Soul und Hiphop-Einflüssen.
HODJA sind live ein Erlebnis, ein charismatisches Trio mit einem Ausnahme Frontmann. Ihre Alben gehen jedoch noch einen Schritt weiter, überschreiten Grenzen und vermengen Stile ohne diese Ursprünglichkeit zu verlieren, die das Trio auf der Bühne so besonders macht.
Erst im Sommer 2018 veröffentlichten sie ihr drittes Album
"THE FLOOD"
. Ein vielseitiges, kunterbuntes Werk, das zu recht in den Medien gefeiert wurde und mehrfach den Sticker "Album des Monats" verliehen bekam. Im Sommer 2019 wurde ihr in Sound und Artwork aufpoliertes
Debut
wiederveröffentlicht und nun folgt Album Nummer Vier. Ein Album. das grafisch erneut durch den befreundeten Künstler Jenz Koudahl sein passendes Gewand bekam: Wild, bunt und voller Bilder. Und so auch die Musik!
"We Are The Here And Now" kommt weiterhin ungeschliffen, roh und explosiv, aber hat – wie im Titelsong - durchaus auch seine leisen Momente. Ein Trip, eine explosive Mischung, eine kulturelle Melange. HODJA ist heruntergekochter, schwarzer Rock & Roll. Gospel, Soul, Voodoo, Rock, Punk, HipHop... They are the here and now!!
TRACKLISTING:
1. God Of War 4:08
2. We Are The Here And Now 4:01
3. Strike Up The Band 3:34
4. Wasted 3:38
5. I.D. 3:42
6. Fronting 4:10
7. Chicago 3:54
8. The Serpents Path 3:26
9. Clear 2:31
10. Fairies Wear Boots Revisited 5:07
Diesen Artikel haben wir am 20.10.2019 in unseren Katalog aufgenommen.