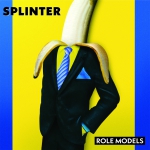 Produktbeschreibung
Debut or not Debut?
Neuer Name alte Band? Neue Band mit neuem Namen? Die Kenner der Szene wissen mit der Band STONEHENGE natürlich etwas anzufangen. Das Quartett veröffentlichte 2013 sein Debut, tourte viel und veröffentlichte weitere Alben, EPs, Kassetten, spielte Touren und Festivals. Bei den Aufnahmen zum aktuellen Werk, schien jedoch etwas nicht mehr ganz zu passen. Die Musik fühlte sich neu und frisch und anders an. Retro war früher. Stoner zu eindimensional, Die Stimmung in der Band euphorisch. Also kurzerhand alles auf Null gestellt: Debut Nummer zwei. Neuer Name, neues Album, neue Band, neues Label. All das hat gedauert, aber fühlt sich gut an.

LIEFERBAR AB 25.09.2020 !!!!!
"Uncanny Valley" ist eine Vollgas-Fahrt ins Tal. Nie geradeaus, hart an der Leitplanke. Die Kurven geschnitten, den Abgrund in Sichtweite und doch die Aussicht genießend. Progressiv, gespickt mit Überraschungen und einem Hauch "Popappeal". Catchy Songs und doch ein psychedelischer Trip!

File under: "don´t file under".
TRACKLISTING:
Valley waltz
Uncanny Valley
Least_mean_squares
Flashback Fatkids
Apply_physics()
Part Of Your DNA
Snarc '51
The Death Of Basic Trust
Nearest_neighbor(searching):
Spacegear Awayteam
Bonzen Haben Alles
Diesen Artikel haben wir am 31.08.2020 in unseren Katalog aufgenommen.