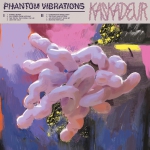 Produktbeschreibung
Rich And Kool nennt sich die vierköpfige Band aus Berlin, die aus dem elektronischen Sänger/Produzenten-Duo Serge Kool und Rich hervorgegangen ist. Seit 2001 ist man fester Bestandteil der quirligen Hauptstadtszene, stellte sich schon früh gegen den Mitte-Hype, schlich sich auf die Berlin-Insane-Partys und spielte Shows in Paris und Moskau. Nebenbei machten Rich And Kool Remixe für Chikinki, IAMX und Bloc Party - wobei man Letztere auf deren Deutschland-Tour sogar supportete.
Teile ihres Debütalbums "Back To You" wurden im Neubauten Proberaum aufgenommen, andere in den Kreuzberger Trixx-Studios u. a. von Moses Schneider. "Back To You" ist ein zeitgemäß und fett rockendes Album, das eindeutige Vergleiche scheut. Hier werden 25 Jahre Tanzflur auseinandergenommen und wieder zusammengebastelt. Rich And Kool sind genauso Rock, wie sie Elektronik sind, genauso Brit-Pop wie US-Indie oder Euro-Disko. Sie sind 80er- und 90er-Jahre, aber vor allem hier und jetzt.
Diesen Artikel haben wir am 08.02.2013 in unseren Katalog aufgenommen.