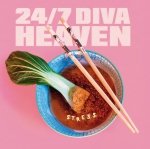 Products description
With "Done So Wrong" the young band from Baltimore moves away from all too obvious borrowings from the DOORS. The influence can still be felt, but the music takes on new facets and the band evolves. It gets heavier, darker and the band gains character and style.
Like the debut, the album was released on World in Sound.
Customers who bought this product also bought the following products:
This Product was added to our catalogue on 04/06/2017.