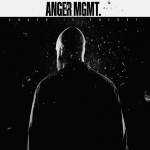 Produktbeschreibung
The Great Machine - Funrider CD (4 seitiges Digi Sleeve)
VORBESTELLBAR!! Lieferbar ab ca. Mitte April. Bei Bestellungen mit weiteren Produkten, versenden wir alles zusammen. Wenn einzeln versendet werden soll, bitte einzeln bestellen!
Das Trio aus Tel Aviv mit seinem 5ten Album in Höchstform. Sie haben ihre endlosen Gitarren-Trips komprimiert und fokusierter zusammen gebracht. Zwischen Stonerrock und Punk. Songorientierter denn je, haben sie in Sachen Songwriting und Sound von vier auf acht Zylinder getuned und geben Vollgas. Ein Roadtrip mit Motoerhead Kassette im Player durch die Wüste Negev, ein Tanz am Strand von Tel Aviv. Funrider im besten sinne des Wortes.
10 Songs, die Lemmy selig grinsen lassen.
Zarathustra

Hell and Back

Day Of The Living Dead

Funrider

Pocket Knife

Fornication Under the Consent of the King#

Notorious

Mountain She

Some Things were Bound to Fail

The Die
Diesen Artikel haben wir am 20.03.2023 in unseren Katalog aufgenommen.