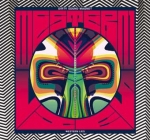 Products description
The Picturebooks - The Early Years - "Club 100"
(Strictly limited Edition - 100 copies only - Orderable November 30th - at 12 o`clock)

Double LP in 180gr re-vinyl, gatefold cover, bandsigned 28-page 12 inch booklet, 4 unreleased tracks (orderable November 30th - 12 o'clock !!)
Black inner sleeve, PVC protective cover embossed with Noisolution logo, certified stamped and hand numbered, plus button!

In 2009 THE PICTUREBOOKS were not even of age, but songs, ideas, sounds and style showed why they are touring worldwide, why America is their second home and why they work with musicians like Chrissie Hynde, Dennis Lyxzén or Cedrick Bixler Zavala.

At that time we released "List Of People To Kill" and "Artificial Tears". Both became bestsellers, although they were only available on CD. So now both albums are on vinyl for the very first time.
Tracklisting:
(List of People To Kill)
On The Go
List Of People To Kill
Bloody Lies
Prince Trafficlight
Machine
Take It!
Les Chats Noir
You Can Not Make It right
Marionette
Hustler
Simple Solution
20th Century Boy / Bonus
Push / Bonus

(Artificial Tears)
I Put A Spell On You
Twisted Truth / Misleaded Youth
I´m Drawing Hearts On Your Jeans
Running Out Of Problems
Sensitive Feelings All Electric
Dance Tiger Dance
Kiss Me Goodbye
Finders / Keepers
Artificial Tears
Personality Grown On A Tree
The Phone Won´t Ring For You Tonight
Secret Keeper / Bonus
Killher / Bonus
Customers who bought this product also bought the following products:
This Product was added to our catalogue on 05/11/2020.