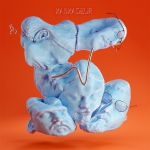 Welcome
Welcome
visitor!
Would you like to
login
? Or would you like to create a new
account
?
Dies ist die Standardinstallation von xtcModified. Alle dargestellten Produkte dienen zur Demonstration der Funktionsweise. Wenn Sie Produkte bestellen, so werden diese weder ausgeliefert, noch in Rechnung gestellt.
Sollten Sie daran interessiert sein das Programm, welches die Grundlage für diesen Shop bildet, einzusetzen, so besuchen Sie bitte die Webseite von xtcModified.org.
Der hier dargestellte Text kann im Adminbereich unter
Content Manager
- Eintrag Index bearbeitet werden.
Our TOP-products

Nap - Ausklingt - CD in digisleeve with 4-page booklet
An album in the tradition of German 70s kraut and prog rock bands, but stylishly transformed into the present and mixed with influences from stoner and psychedelic rock.

Rotor - Fünf - plus MP3 Download Voucher, 8 Songs
Bestsellers