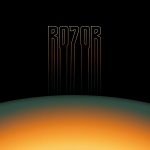 Produktbeschreibung
Silvershark - Burn To Boogie - CD (8-seitiges Digipack)
Soul, Retro Rock, Funk, Disco... Eine Verneigung vor den Tanzflächen der späten 70er Jahre.
Denn dieses scheiss Corona nimmt kein Ende. Clubs und Tanzflächen sind leer gefegt. Das Wochenende entzaubert und das Saturday Night Fever schon lange verschwunden. Konzerte, Clubs und Party klingen wie Vokabeln aus einer anderen Zeit. Und genau jetzt kommt SILVERSHARK mit einem eleganten Hüftschwung angeschwommen und legt ein Album hin, das glitzert wie eine Discokugel und das Wochenende feiert. "Friday night my pants are tight… and I feel alright."
Falscher Zeitpunkt? Gegen den Trend? So ganz daneben liegt SILVERSHARK damit wohl kaum, wenn mighty Dave Grohl und sein Projekt Dee Gees gerade in dieselbe Kerbe schlägt und mit Kopfstimme den Gibb Brüdern huldigt.

Burn To Boogie

The Light

Lovetrain

Lovegivers

If You Want Me To Stay

Flames Of Your Heart

Hittin Hard

Nitetime

This World

The Fool
Kunden, die diesen Artikel kauften, haben auch folgende Artikel bestellt:
Diesen Artikel haben wir am 21.12.2021 in unseren Katalog aufgenommen.