Poncho Express
Poncho Express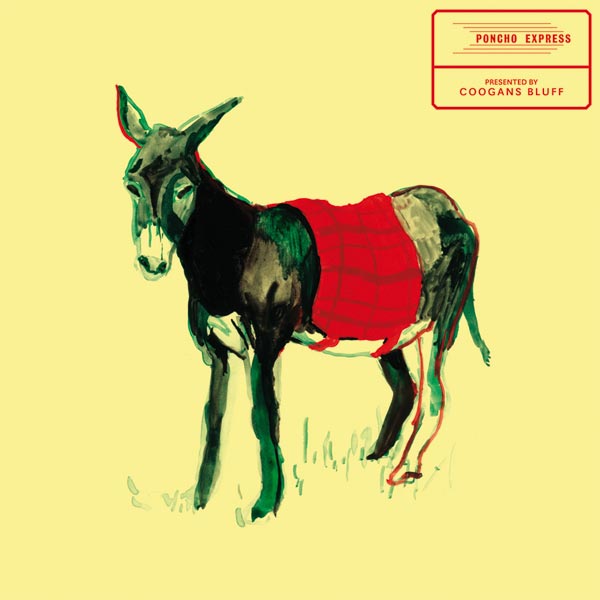 1. Beefheart
2. The Dirt Keeps The Funk
3. You And Me
4. Poncho Express
5. Afterwit Is Everybody's Wit
Eselsritt durch die Jahrzehnte: Die Stoner-Rocker werden funky.
Überraschender Hakenschlag
Seit 2003 reiten COOGANS BLUFF durch die Sounds der End-60er- und 70er-Jahre, ausgerüstet mit Stoner-Rock-Einflüssen und epischen Instrumentalparts. Nach den Alben "CB Funk" (2007) und "Magic Bubbles" (2011) macht die Band einen Sprung zu Noisolution und gleichzeitig gelingt mit "Poncho Express" nicht nur ein großer Schritt, sondern auch ein überraschender Hakenschlag. Was neu ist bei COOGANS BLUFF: eine Art schwerer 70er-Jahre-Funk. Da steckt eine Prise SLY AND THE FAMILY STONE drin, der JINNY CASTOR BUNCH groovt aus den Boxen, und wenn sich der Staub aus ENNIO MORRICONEs Spaghetti-Western gelegt hat, sagt einem CAPTAIN BEEFHEART die Meinung ( "Beefheart" ). Dagegen steht das eingängig schmeichelnde "You And Me" – ein Ohrwurm mit Radiopotential, ein drei Minuten Popsong.
Zeitgemäß auf des Esels Rücken
Natürlich werden hier Vorbilder zitiert und zusammengeführt, wird alten Dekaden gehuldigt und auf des Esels Rücken durch die Jahrzehnte geritten, aber es ist zeitgemäß und frisch aufpoliert. Hier treffen 70er auf 90er – alles mit aktueller TÜV-Plakette aus dem Hier und Jetzt. Die LP erscheint mit Downloadcode und Poster, die CD im Digipack.