Leave It All Behind Sessions
Leave It All Behind Sessions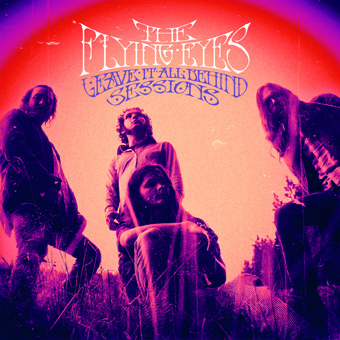 Wer THE FLYING EYES auf ihren letzten Tourneen oder in einer der zahlreichen Radio-Sessions sehen und hören durfte, wusste eh über diese Seite der Band Bescheid und sehnte sich danach, mehr davon zu hören. Wenn man in den Clubs nach der Show Backstage dabei sein konnte, wenn unter Freunden mit Akustik-Gitarre und Mundharmonika-Begleitung der Rest der Getränke verteilt und getrunken wurde. Dieser Soundwechsel ist bei dem Quartett aus Baltimore nicht aufgesetzt oder geplant, sondern einfach ein Teil der eigenen Geschichte und des Musikverständnisses.
Blues Harp, Schellenkranz und Akustik-Gitarren, nach ihren letzten Festival-Shows in Indien sogar mit den ersten Versuchen auf der Sitar. Dieses nach Amerika schreiende Album versinkt tief in den Sounds der 50er, 60er und 70er Jahre. Das Songwriting ist noch einmal geformt worden und "On My Mind" oder "No Changes" sind – unabhängig vom Sound – große Momente in der Bandgeschichte. Aber auch ein Song wie "Stay Away" schwebt hypnotisch aus den Boxen, fügt sich ein ins gewohnte Repertoire der Band und bildet die Brücke zwischen den Alben.
Zwischen den beiden letzten Alben, nach Einspielen des letzten Songs "Leave It All Behind" vom Album "Done So Wrong", eröffneten THE FLYING EYES für sich eine neue Spielwiese. Eine Sammlung von Country, Blues und Folk Rock inspirierten Songs entstand und wurde über einen längeren Zeitraum aufgenommen. "This is not a new direction but just a different side we've explored to escape the deafening fuzz and feedback", so Elias Schutzmann.
Hier steckt amerikanische Rockgeschichte drin. Americana pur. Kleine Geschichten und große Songs, die nicht nur durch die Stimme den typischen THE FLYING EYES Geist in sich tragen und die Band stets wiedererkennbar zeigen.