List of People To Kill
List of People To Kill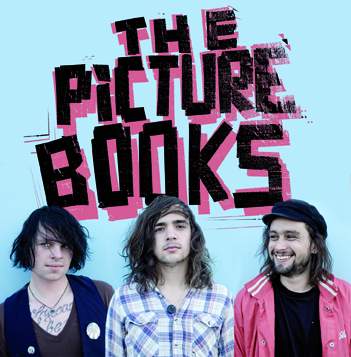 01. On the Go
02. List of People To Kill
03. Bloody Lies
04. Prince Traffic Light
05. Machine
06. Take It!
07. Les Chats Noir
08. You Can Not Make It Right
09. Marionette
10. Hustler
11. Simple Solution
Protest, Verweigerung, Aufbegehren und ein grosses dickes "Fuck you!". Der Albumtitel spricht Bände. Seit der Rock schwungvoll über Beethoven rollte, sind es die jungen Wilden, die Zündschnüre anstecken, die unbedarft und rebellisch alles in Frage stellen und respektlos die alten Platzhirsche verjagen wollen. THE PICTUREBOOKS gehören dazu. Musikalisch, wie inhaltlich. Ein Debüt, das Sprengkraft besitzt.
Ein Jungbrunnen, voll gepumpt mit Rockgeschichte. Drei Typen. Freunde. Kein Vorleben. Keine Geschichte. Musik pur! Ein Trio zusammen weit jünger als Ray Davies und dennoch wurde stilsicher ein KINKS-Song als Namensgeber gewählt. Respekt!
THE PICTUREBOOKS nehmen den Weg über die Bühne, ein Trio, reduziert auf das Wesentliche. Lebendig und frisch, ungewaschen und aggressiv, aufreizend provozierend und immer wieder eingängig. Sowas setzen britische Weeklies auf ihre Titelseiten, um Rockmusik lebendig zu halten. Es sind die feinen Nuancen, die zählen, die erkennen lassen, dass THE PICTUREBOOKS kein Aufguss sind, sondern eine neue Mischung, ein edler Jahrgang. Vorbilder und Einflüsse sind klar erkennbar, aber niemals kopiert, sondern aufgesogen, verarbeitet und stolz, unangreifbar und selbstbewusst wiedergegeben.