Flying To the Stars
Flying To the Stars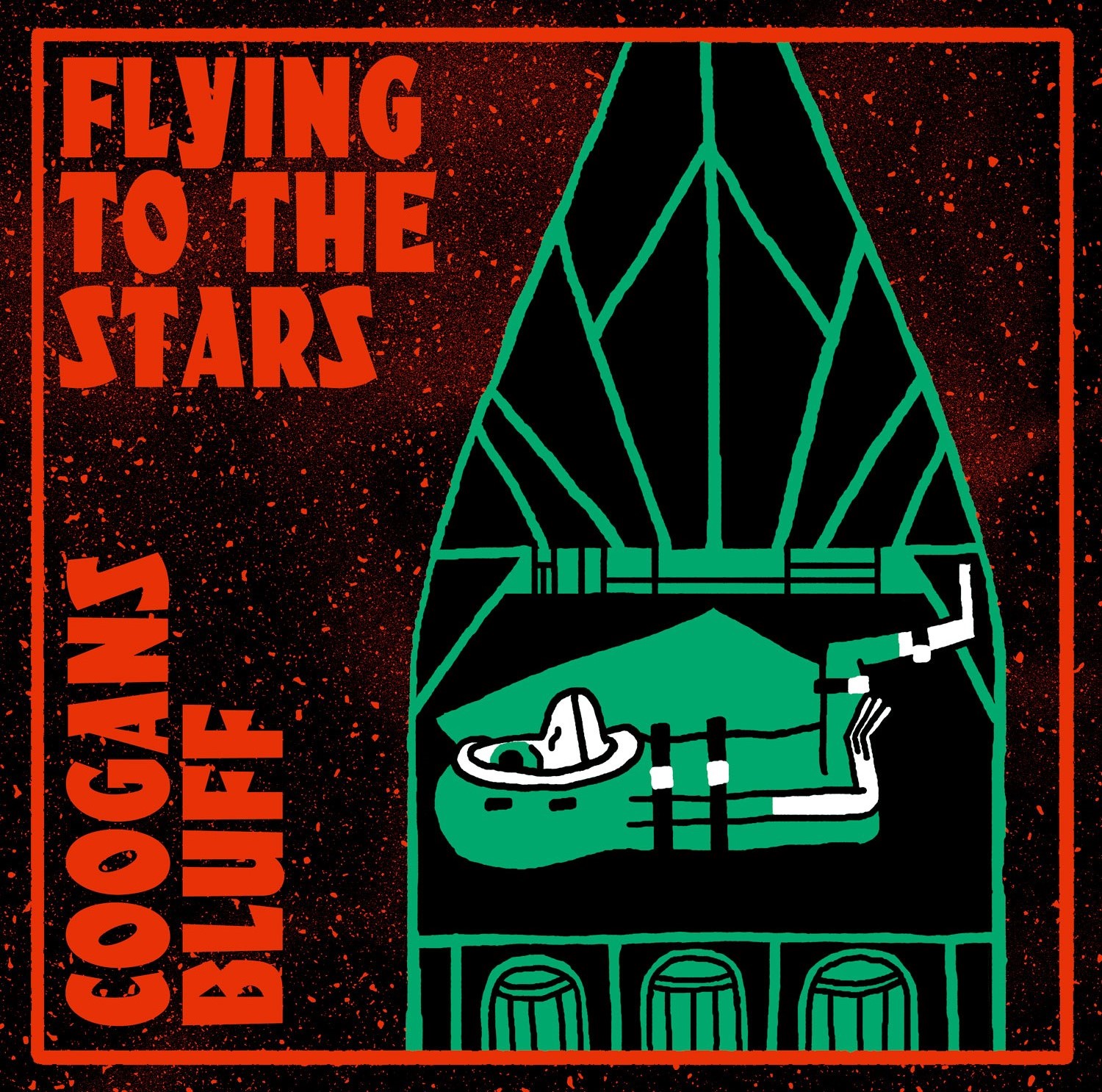 Das dritte  Album  seit  Poncho  Geburt.  Eine  Band,  die  sich  vor  4  Jahren  mit "Poncho  Express"  an  einem  Punkt  neu  erfunden  hatte,  wo  andere stagnieren  oder  sich  endlos  wiederholen.  Stattdessen  legte  das Quintett zwei  überzeugende  Alben  hin.  Die  Vorgeschichte  ist  ausreichend  bekannt.
Der  Sänger  stieg  2012  nach  zwei  Alben  aus,  Bassist  Clemens  Marasus übernahm den Gesang, Bläser geben nun den instrumental geprägten Parts Melodien,  Groove  und  bringen  u.a.  den ROLLING  STONE zum  Schwärmen, dass die Band "zwischen 60s/70s-Hardrock, Hippie-Funk und einer Art Blues-Dekonstruktion   im   Sinne   von   Captain   Beefheart"  changiert.  "Poncho Express" war ein gewagter Neuanfang, im Nachhinein ein Meilenstein und Einschnitt. Auf  beeindruckende  Weise  hat  man  sich  einen  eigenen  Platz  in einer zum Platzen gefüllten Schublade erkämpft, die gern den Stempel "Retro" trägt. Favoriten kommen aus den goldenen 70ern, man wühlt in Kisten mit Krautrock, Progressive, Fusion, aber auch Space-, Psychedelic-, Stoner-oder Bluesrock. Die Koordinaten sind bekannt, doch kann man lange blättern, um aktuelle Bands zu finden, die vergleichbar klingen.
Mit "Flying To The Stars" geht man nun ein paar Schritte weiter. Fast ungewollt  ist  ein  Konzept-Album  entstanden.  Die  Einzelteile  passten  perfekt  zusammen. Ideen  reiften und  die  Reise  zu  den Sternen angetreten werden. Erneut  wurde  im  eigenen  Studio  in  Leipzig  aufgenommen  und  produziert  von  Schlagzeuger  Charlie  Paschen.  Hier  blieb wenig dem Zufall überlassen. Es sind die Details, die einen begeistern. Die Transparenz im Sound, gleichzeitig kraftvoll und direkt. "Flying To The Stars" groovt, ist voller Melodien und großer Momente. Hier mehrstimmige Gesänge, dort ein bellender, rüpelhafter Frontmann. Gekonnte Bläsersätze und gute Songs. Ein Album, das man sich erarbeiten kann oder ihm sich  per  Autopilot  einfach  hingibt.
COOGANS  BLUFF  sind zeitgemäß und retro zugleich, experimentierfreudig und dennoch Rock-Traditionalisten, waghalsig und frisch. Hier trifft sich Vergangenheit  und  Zukunft,  das  Album  nimmt  einen  an  der  Hand.
TRACKS:
Flying To The Stars
Back To The One
Alpha Tango
Hooray!
N.R.I.H.C.
A Swim In the Parrk
Where No Man Has Gone Before
No Need (To Hurry Up)