Anti Solipsism pt 2 – Totems & Familiars
Anti Solipsism pt 2 – Totems & Familiars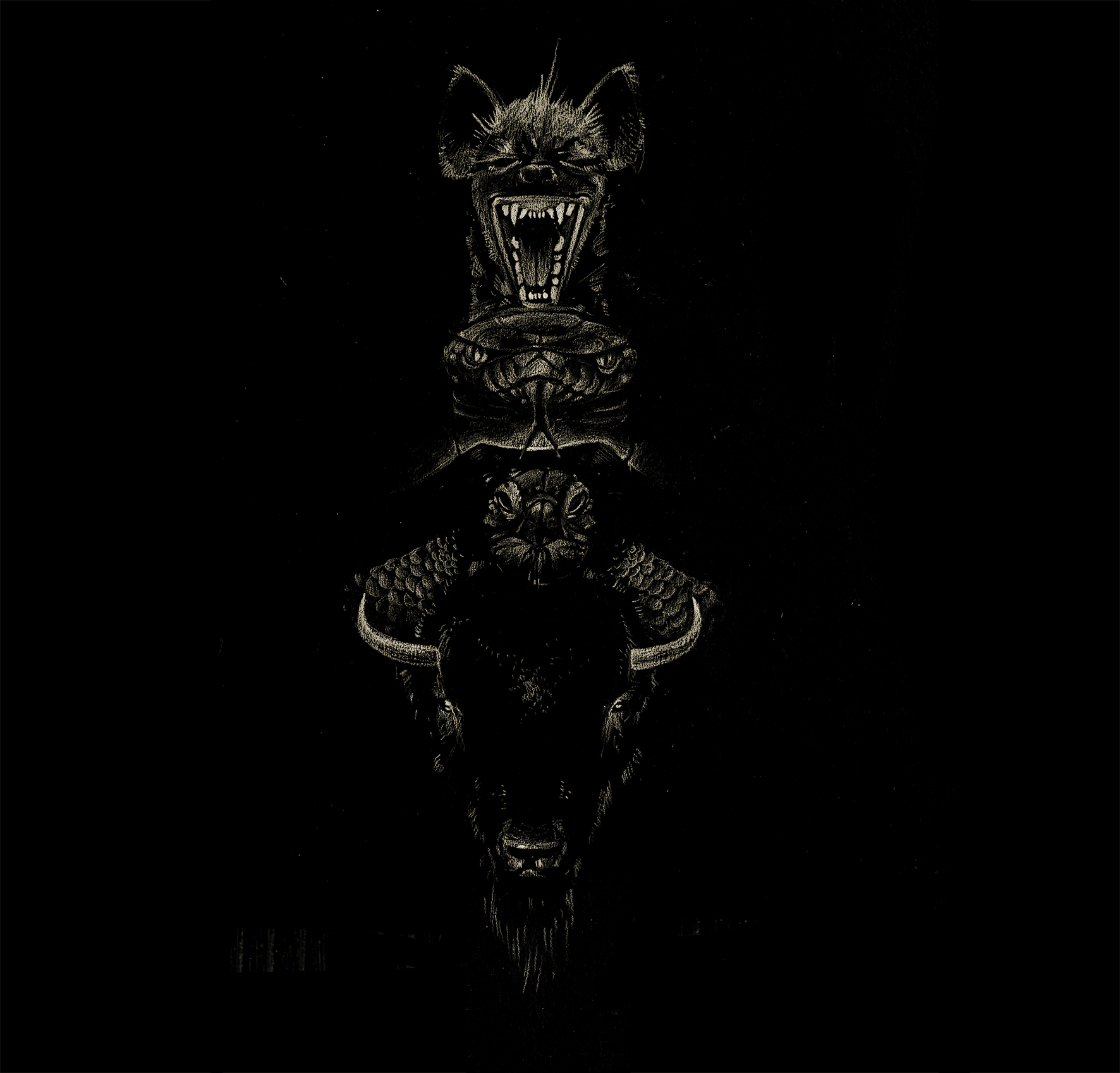 1. The Hitch
2. Word To The Wise
3. Indifference
4. Ungrateful
5. The City
6. In Case We Don´t Die
7. Möbius
8. Hold It Down
Da ist er endlich: der zweite Teil der "Antisolipsism"-Dilogie! Schon wie Part 1 "Creatures" ausschließlich auf Vinyl, bevor später eine Sammlung beider Alben auf Doppel-CD geplant ist.
"Totems & Familiars": Der Diologie zweiter Teil
8 Tracks, 40 Minuten, fiebrig, treibend, schamanenhaft, voller Mystik und geheimnisvollem Zauber. Erneut aufgenommen im ehemaligen Härlanda Gefängnis in Göteborg, was der Atmosphäre des Albums durchaus eine weitere Erklärung und Tiefe gibt. "Spending the weekend and setting up to record this record was a moving experience. I got sick, had fever dreams and was almost tempted to abandon the project. But once we got going we just could not stop", so Claudius Pratt, Sänger und Frontmann des mittlerweile in Kopenhagen ansässigen Quartetts, das ursprünglich in New York ihren musikalischen Auftrag in Empfang nahm.
Mystische Punk-Aura
Wieder gelingt es REVEREND SHINE SNAKE OIL CO, die so eigene "Soapbox Music"-Mischung zu verfeinern und – erweitert durch Posaunen, Saxophon, Banjo oder Glockenspiel – abzurunden. Stilistisch verschmilzt man erneut die Stilvielfalt amerikanischer Musikgeschichte zu einem wilden Voodoo-Zeremoniell. Die Vermengung von Rock, Blues, Jazz, Gospel, Soul wird mit einem Touch Mystik versehen, der Geist des Punkrock herrscht unterschwellig und das Wort Voodoo unvermeidbar, wenn die Aura dieser Band beschrieben wird.
Karneval amerikanischer Musikkultur
Die akustischen Instrumente täuschen zunächst Ruhe und Gelassenheit vor, doch REVEREND SHINE SNAKE OIL CO. gehen mit diesem Album noch einen Schritt weiter als zuvor: Sie beschwören ihre Hörer mehr denn je. Sie feiern ihren Karneval amerikanischer Musikkultur ungezügelter, wilder und entschlossener. Schnell springt der Funke über und das leicht entflammbare Gemisch zündet eine extatisch wilde und schweißtreibende Feier.
"Totem & Familiars" nähert sich nicht nur der Faszination, die ein REVEREND SHINE SNAKE OIL CO. Konzert ausmacht, sondern versprüht längst einen eigenen, einzigartigen Reiz. Ein großes Album einer faszinierenden und vor allem "etwas anderen" Band.
Mit dem Anklicken des unteren Buttons akzeptieren Sie die Datenschutzerklärung von Soundcloud.
Mehr erfahren