Cdoass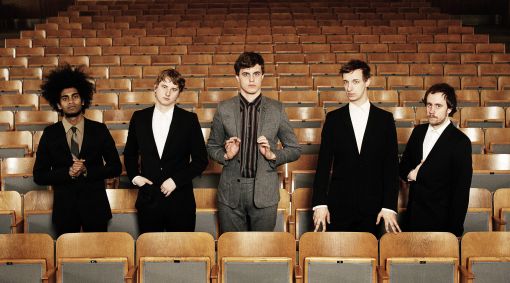 CDOASS sind aus Schweden, aus Fagersta, um genau zu sein. The middle of nowhere und doch ein Nabel der Rockmusik… denn aus dem kleinen Kaff stammen auch die HIVES. Deren Sänger Howlin' Pelle Almqvist hielt große Stücke auf CDOASS und so spielten beide Bands zusammen in Europas großen Rock-Tempeln.
Schon lange vorher machten sie Musik. "Hauptsächlich in verschiedenen Punkvarianten, aber wir fühlten, dass irgend etwas fehlte, und so haben wir begonnen zu experimentieren. Wir haben alles genau entgegen unsere Gewohnheiten getan", so Bassist Peter Nilsson. Und so entstand nach langer Zeit diese spezielle Mischung aus Synthi- Sounds und Punk-Gitarren. Man könnte es  No Wave, Wave, Elektro-Punk nennen.
Für eine gewisse Zeit haben sie es sogar einmal ganz ohne Gitarren versucht und sich hauptsächlich auf Synthesizer gestürtzt. "Aber wir haben herausgefunden, dass das, was man mit einem Synthesizer machen kann, sehr begrenzt ist. Uns wurde langweilig und so haben wir angefangen, Synthesizer mit Gitarren zu vermischen", erklärt Peter einleuchtend, wie der Sound von CDOASS geboren wurde. Seine Bandkollegen sind Anders Pietsch (Gesang, Gitarre), Andreas Jonsson (Synthesizer & Samples), Daniel Hagman (Sample & Percussion) und Christian Orcano an den Drums.