Earthbend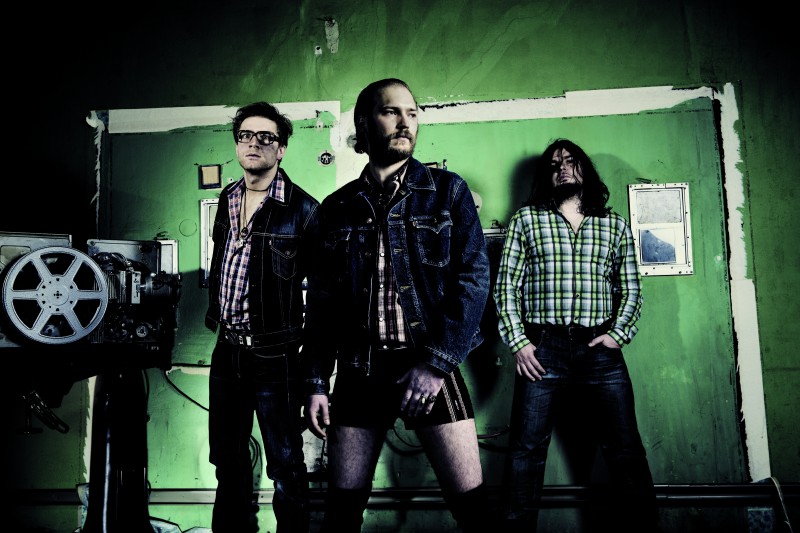 Style:
70s
,
Hard Rock
,
Progrssive Rock
Earthbend gründen sich 2002 im brandenburgischen Finsterwalde und besteht aus Andrè Kunze, Christian Heinrich und Tilo Hustan. Musikalisch winken immer wieder die Rockgrößen der 60er und 70er Jahre um die Ecke. Kaum zu verbergen sind die Einflüsse von The Who, Led Zeppelin, Pink Floyd, Genesis, Yes und co.
Noch vor der Veröffentlichung ihres Debutalbums spielen sie bei Rock Am Ring und Rock Im Park. 2007 erscheint dann ihr Erstlingswerk "Young Man Afraid" bei Rookie Records. Ein Jahr und ca.70 Konzerte später erscheint bereits ihr zweiter Silberling "Harmonia". Sie gehen u.a. mit Blackmail und einem Nebenprojekt von The White Stripes-Sänger Jack White auf Tour, ehe sie 2010 ihr drittes Album "Attack Attack Attack" bei Noisolution veröffentlichen.
Nach einer Tour mit Scumbucket erscheint 2013 ihr viertes und letztes Studioalbum "Serenity", welches Kurt Ebelhäuser produzierte,mit dem sie schon bei ihrem zweiten und dritten Album erfolgreich zusammengearbeitet hatten.