Ulme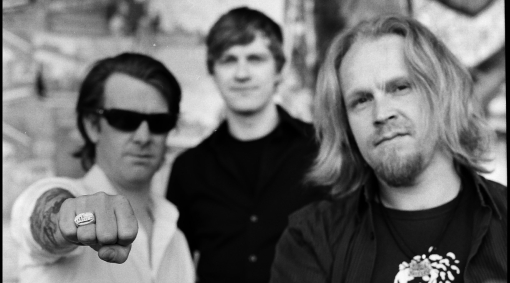 Was für eine Geschichte…
Nach 4 Alben, einer spektakulären und mit der Zeit immer mehr verklärten Trennung und 6 Jahren Pause kämpfte sich ein zarter grüner Halm aus dem Haufen Asche, der den Fans geblieben war. Fast vergessen glühte da scheinbar etwas weiter. Erste zaghafte Knospen blühten im Sommer 2006 mit der "THE GLOWING" EP und nun steht da schon wieder dieser mächtige Baum. ULME sind zurück! Unverkennbar und beeindruckend. Eine Band, die für etwas steht – für eine Zeit, für eine Szene, für eine Musik. Die Geschichte geht weiter.
Die Faszination und das Interesse an dieser Band hat über die Jahre ihrer Abwesenheit erstaunlicherweise zugenommen und "Dreams Of The Earth" zeigt die Größe dieser Band. Die Trennung im August 1999 und die Aufgabe eines Traumes, hat den Blick geschärft für Dinge, die wirklich Bedeutung haben. Dass sich Arne und Jan-Eric Heesch nach so langer Zeit noch einmal zusammen gefunden haben, ist sicher menschlich ein Erfolg und wurde musikalisch zu einer Herausforderung. Tim Liedtke (ex-Sissies) scheint als Bindeglied auf beiden Ebenen die ideale Neubesetzung am Bass zu sein.
Nach der EP, die unbeschwert und schnell eingespielt wurde, versuchte man, sich bewusst von alten Wurzeln zu trennen, noch mehr zu wagen und eine musikalische Weiterentwicklung voran zu treiben. Stilistisch ist man sicher weiterhin den frühen 90ern verbunden. Das "Unwort" Grunge ist nach Jahren der Ungnade wieder salonfähig, Seattle darf als Referenz genannt und die Verzerrer wieder auf zehn gedreht werden. Aber ULME steht für mehr. Für ein Aufeinanderprallen von gegensätzlichen Welten. Schwerster Heavy Rock, Distortion galore. Auf der anderen Seite steht etwas schwermütig Fragiles, eine existentialistische Weltanschauung, voller Unsicherheit und Fragen, zerbrechliche Vocals, sehr persönliche Texte, zerrissen und anklagend.
2009 erschien das zweite Werk im zweiten ULME-Lebenszyklus "Tropic Of Taurus". Was leider gleichzeitig das letzte unter diesem Namen war. Die Auflösung war diesmal weniger spektakulär….