The Band
The Band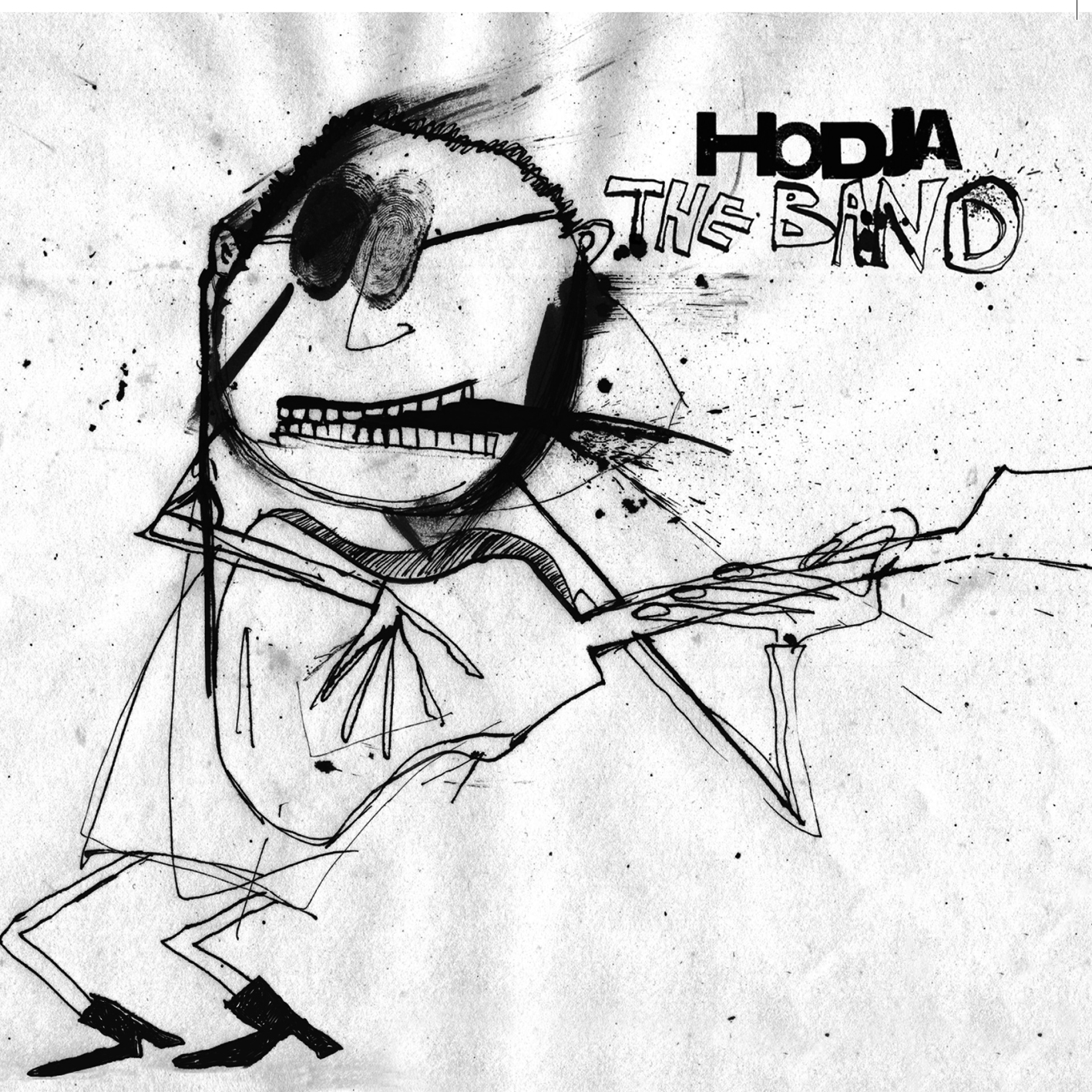 01. She's So Heavy
02. Arlene
03. Devil On My Back
04. Wool Sweaters
05. Going Down
06. Jesus Rolls
07. Your Eyes
08. The Rapture
09. Fear
10. Why Why Why
Was für ein Album!
Ein Klassiker? 10 Songs. Knapp über ein halbe Stunde. Tiefschwarzes Vinyl! Und selbst die CD ist "klassisch", ein feines Digipack, aufwändiges Textblatt im Falt-Leporello, simpel, schwarz-weiß. Diese Band hat Stil und sie hat mehr als 1001 Geschichten.
HODJA ist anarchistisch, wild, ungezügelt und frei. Gleichzeitig ist "The Band" rudimentär und abgespeckt, doch es fehlt an nichts. Es klingt gut, es groovt, es hat große Songs und natürlich ist da noch der Angeryman aka Claudius Pratt am Mikrophon. Der Angeryman als Meister der Zeremonie. Der Angeryman als Erzähler, als Sänger, Tänzer, Priester, Magier. Der Angeryman als HODJA.
Das Trio fasziniert durch seine Kraft und Energie, durch seine Magie auf der Bühne und bringt mit "The Band" ein Album, das in jeder Epoche der Rockmusik hätte seinen Zauber entfalten können. Denn auf diesem Debut-Album sind trotz Faszination für Sound und Stil vor allem aber Songs. Songs, die einen packen und nicht mehr loslassen. Die zum Singen, Tanzen und Trommeln animieren. Der wahre Rock'n'Roll ist schwarz. Seine Wurzeln sind dunkelschwarz. Und HODJA bringen all das wieder zum Vorschein. Ein Zauber, dem man sich schwer entziehen kann.
"Devil On My Back" ist genau so tiefschwarz und voller Soul. "My Soul Must Be Black, I Got The Devil On My Back". Da ist sie wieder, die Geschichte vom Verkauf der Seele.
"She's So Heavy" – der Ttiel gibt die Richtung vor: Was für ein Song, was für eine Stimme? Ein Riff, tonnenschwer und versehen mit purer Rock'n'Roll-Weisheit: "Life´s a pill, so swallow and try to relax… It comes so easy if you don´t hold anything back". Da muss man nichts mehr sagen.
"Arlene" dagegen schleicht sich leise und gefühlvoll an, atmosphärisch und relaxt. Es erinnert an LOU REED und entwickelt sich zu einem gewaltigen Grower, der mächtig und majestätisch endet.
"Going Down" kommt mit herrlichen Gospel-Backing-Vocals und groovt. Was dieses Album unterschwellig immer macht, es bringt dich in Bewegung, groovt und rollt.
"Jesus Rolls" – eine Predigt. Die stampfende Bassdrum und die Gitarre im Zwiegespräch.  Und dann natürlich das abschließende
"Why Why Why" – ein Song für die Ewigkeit, ein Liebeslied, aber so so melancholisch, so traurig, so alles in Frage stellend. Allein für diese Song solltest man dieses Album kaufen!