Antlered Man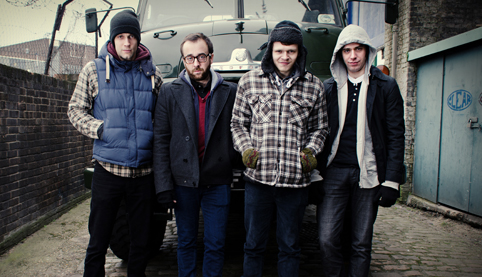 Style:
Metal
,
Prog
,
Progressive
,
Punk
,
Rock
Seit 2009 haben sich
ANTLERED MAN
live einen Namen erspielt und begeistern seit jeher einen immer größer werdenden Pool aus Publikum und Journalisten. Anfänglich haben sie ihre Tonträger noch in Eigenregie unter die Leute gebracht. Mit ihrem Debüt kamen die vier Londoner, die QUEENS OF THE STONE AGE und DEAD KENNEDYS als ihre größten Einflüsse nennen, bei Noisolution unter Vertrag.
Zwischen den Stilen
"Giftes Part 1 & 2" ist ein Album, das zwischen den Stilen begeistert. Prog, Hardcore, Metal, Punk, Rock … und auch in Reviews sind zahllose Bandnamen als Referenzen genannt. Klingt ziemlich einzigartig? Ist ziemlich einzigartig – und verdammt spannend!
Doch nicht nur auf der Platte, sondern auch live ist das Quartett fantastisch! Überzeugt euch selbst.
Das Folgealbum ist 2013 auf dem englischen Label New Heavy Sounds erschienen.
Mit dem Anklicken des unteren Buttons akzeptieren Sie die Datenschutzerklärung von Soundcloud.
Mehr erfahren