Grande Roses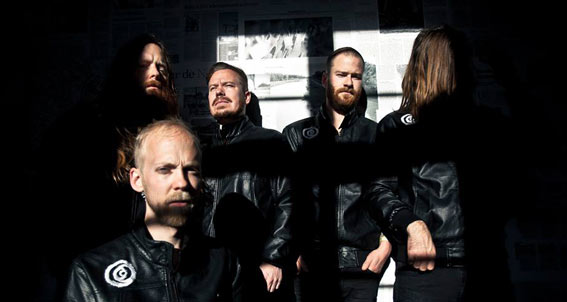 Style:
Gothic
,
New Model Army
,
Punk
,
Rock
,
Sisters of Mercy
,
Wave
GRANDE ROSES: Rock… voller Pathos und Größe, dass er fast Stadion-Dimensionen annimmt, aber doch so dreckig und filzig, dass er in jeden Keller paßt. Treibend, rollend, dunkel, düster und unglaublich mächtig.
Unverwechselbarer Charakter
Letztlich ist es die Stimme von Frontmann Goeran Andersson, die dem Quintett den besonderen Stempel aufdrückt und einen starken, unverwechselbaren Charakter verleiht. Andersson ist einer dieser schweigsamen Typen, introvertiert und verschlossen, aber doch seiner Sache sicher und der Leitwolf dieses rastlosen Rudels. Und es wundert wenig, wenn man auf der Band-Homepage unter der Rubrik "about us" nur den Satz "under construction" findet. Zufall oder beabsichtigtes Statement?
Zumindest aussagekräftig. Denn die Band ist irgendwie immer "im Aufbau" und auf der Suche. Vom Country kommend entwickelt sich der Sound über die letzten Jahre immer mehr in einen wuchtigen eigenen Stil. Ein Sound, der mit seiner Zerrissenheit zwischen beklemmender Melancholie, Kraft und herrlichen Melodien begeistert.
Zwei Mal Zeitlos
Auch das Artwork von "Disease" – ihrem ersten Longplayer nach mehreren EPs – hat diese Einfachheit und ist gleichzeitig voller Symbolik und Tiefe. "I wanted it to be timeless. I wanted it to be the sun and the black hole." Eben wie die Songs und der Sound und die Band. Großes Songwriting, Melodien, die sitzen und sich festfressen. Fast hymnisch. Es sind die Feinheiten, mit denen sich das Quintett aus Stockholm absetzt. Stimmung und Atmosphäre und keine technischen Raffinessen oder Gitarrensoli, keine großen Gesten und kein Rock'n'Roll-Zirkus.
Das 2015er Album "Built On Schemes" ist die konsequente Weiterführung dessen mit mehr Feinheiten und Details, ausgearbeitet und poliert. So zeigt auch das Cover-Artwork mehr Farbe und trotz Dunkelheit steht der bunte Strauß auch für die volle Farbpalette beim Songwriting. Die Band ist gewachsen.
"GRANDE ROSES haben eine deutliche Handschrift – das ist der Stoff, aus dem neue Lieblingsbands gemacht sind." (OX)
Mit dem Anklicken des unteren Buttons akzeptieren Sie die Datenschutzerklärung von Soundcloud.
Mehr erfahren