Are We There Yet?
Are We There Yet?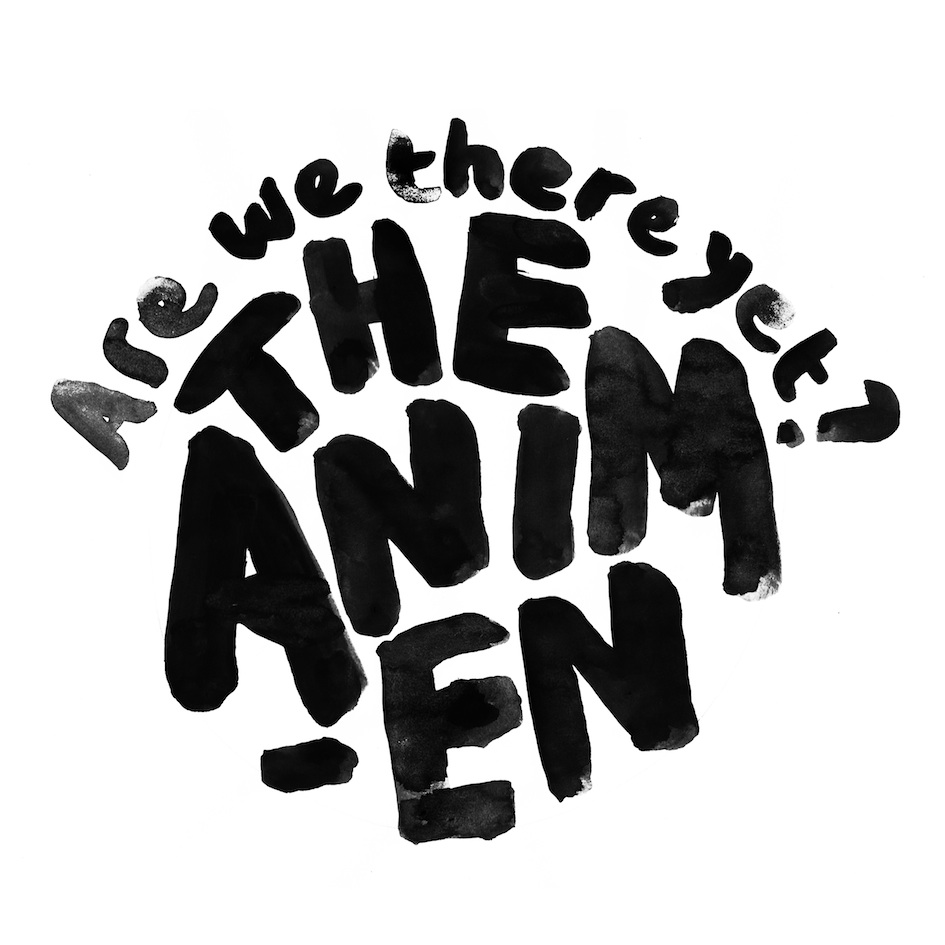 01. Mami Wata
02. At War
03. Below Eternal Snow
04. These Aren't Raindrops
05. On the House
06. My Favorite Color Is You
07. Salt Doll
08. Tell the Kid
09. I'd Rather Be Alone
10. Staggo Me
Zwei Jahre nach dem brillianten Debüt "Hi!" fragen THE ANIMEN jetzt auf Noisolution nach: "Are We There Yet?" – Und man kann beruhigen: Die vier Schweizer sind auf dem richtigen Weg.
Schon mit dem Artwork bringen sie deutlich zum Ausdruck, dass es um die "inneren Werte" geht. Erst das Aufklappen zeigt Farbe… und gleichzeitig die Band auf einer Veranda im Süden der USA. In Nashville wurde mit Hilfe von Andrija Tokic nicht nur das Foto, sondern das ganze Album aufgenommen. Er produzierte u.a. auch ALABAMA SHAKES oder BENJAMIN BOOKER, womit man sich auch musikalisch allmählich der Welt von THE ANIMEN nähert.
Sie verstehen es, grandiose Songs zu schreiben, ihre Hörer zu umgarnen und einen Ohrwurm nach dem nächsten unterzujubeln. Stets schnoddrig hingeworfen, voller Brüche und offener Wunden. Windschiefes Hit-Potential galore mit diesem gewissen Außenseiter-Charme. Bei all dem glimmenden Pop-Appeal bleibt aber stets auch die schwarz-weiß Ästhetik und ein Hang zum Understatement:
Bandname aufs Cover. Albumtitel. That's it!
Ehrlich in Aussage, Stil und Sound. Aus der Zeit gefallen und doch hipper und zeitgemäßer als viele dieser nach Bartpflegemittel duftenden Szene-Rolemodels. Mehr Künstler als Popstar. Mehr C90'er Tape als Spotify. Nicht zuletzt durch Théo Wysers Stimme und seine dunkel-düsteren Geschichten setzen sich THE ANIMEN ab. Sie bleiben stets wiedererkennbar. Liebe, Trennung, Einsamkeit: Sind dies nicht die Themen großer Rocksongs? Und letztlich die Erkenntnis "I need more than a drop of Alcohol". Die Gefühlswelt Théo Wysers möchte man ungern teilen und gleichzeitig zieht sie einen tief in die Songs. Persönlich, verwundbar und "echt".
Und so kann die Frage "Are We There Yet?" erst dann positiv beantwortet werden, wenn verstanden wird, dass gute Musik nicht in Workshops oder Bandwettbewerben entsteht oder von Juroren geformt wird, sondern Herzen berührt und im doppelten Sinn bewegt. THE ANIMEN sind auf dem besten Weg dorthin.
Mit dem Anklicken des unteren Buttons akzeptieren Sie die Datenschutzerklärung von Soundcloud.
Mehr erfahren