Daily Thompson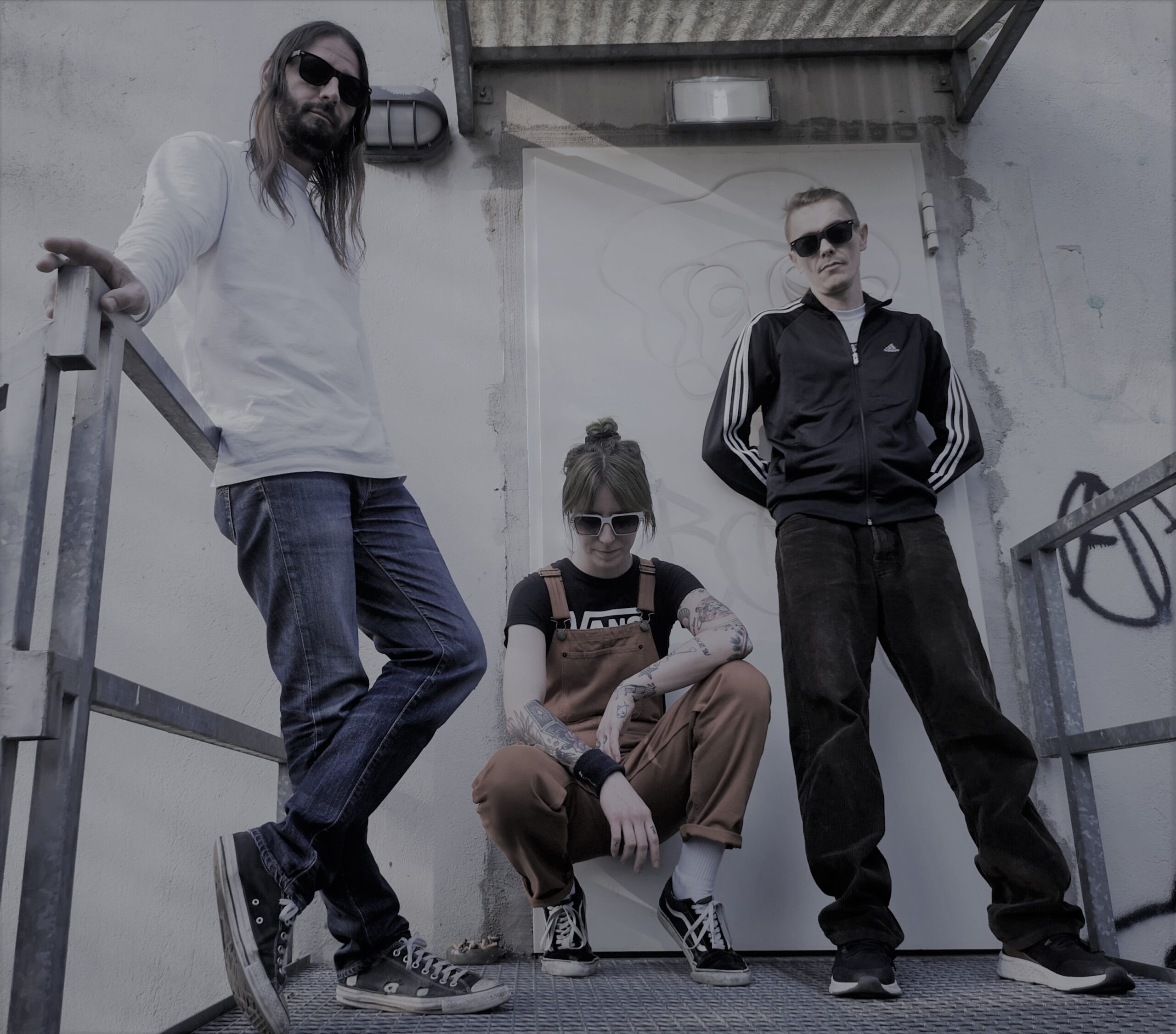 Style:
FUZZ
,
Psychedelic
,
Rock
,
Stoner
Kaum ein Jahr nachdem DAILY THOMPSON ihr Album "Oumuamua" veröffentlicht haben, legen sie den nächsten Longplayer auf den Plattenteller. In einer Zeit, in der viele Musiker ihre  Kreativität und Energie verloren haben, machten die Drei Dortmunder einfach weiter und spielten sich ihren Frust und die Langeweile zuhause und im Proberaum aus den Klamotten. Streaming Konzerte, Videos, Proberaum-Sessions – einfach weiter machen. Und vor allem wurden neue Songs geschrieben…
War der Vorgänger noch heavy, spacig und hypnotisch, hat "God Of Spinoza" andere FarbenNuancen in der Klangpalette. Tiefenentspannt schleicht sich 90er Jahre Alternativerock in den schweren Psychedelic-Blues. Pixies, Dinosaur jr oder Sonic Youth werden in 5, 6 Minuten Tracks zermalmt und durch den Big Muff Super Fuzz gejagd. Ein perfekt runtergekühlter Soundtrack für Isolation, Quarantäne und soziale Leere. Durchaus bedrückend und beklemmend. Ein kopfnickender Audio-Cruise durch leere Großstadtstraßen. Seit 2014 erscheint alle zwei Jahre ein Album und dennoch sind DAILY THOMPSON eine Liveband. Unzählige europaweite Touren, Festivals, Support-Shows ließen sie zu einer festen Größe in ihrer Szene werden. Und wenn man nicht als Band aktiv ist, fährt man als Merchandiser durchs die Clubs oder veranstaltet selber Konzerte. Dass die Band bestens vernetzt ist, wundert wenig und so wurde das Album von Peter Bering von den Labelmates The Pighounds aufgenommen und anschließend von Tony Reed von Mos Generator in Seattle gemischt und gemastert.
Anspieltipps? Der Opener "Nimbus", die erste Single, ist vielleicht die Brücke zum Vorgänger Album. Schwer und rollend pafft man weiter die Cosmic Cigar locker im Mundwinkel.
"Cantaloupe Melon" zeigt dann neue Einflüsse und glänzt wieder durch die doppelten Leadvocals. Kim Gordon lässt grüßen. Und das von Tony Reed gespielte Mellotron könnte als Danke schön an die Smashing Pumpkins rausgehen. Wenn wir nicht wüssten, dass nach der Spanientour im Oktober, die Co-Tour mit Kamchatka ansteht, um im neuen Jahr alleine durch die Clubs zu tingeln, würden wir sagen, ein Neues Album kann kommen. DAILY THOMPSON spielen in ihrer eigenen Liga. Cool as fuck…